Desi Cricket Slang Everyone Needs To Know For PSL 2019
If you don't know these then are you even a true cricket fan?
Pakistan Super League, 2019, is upon us and you will now see a lot of seasonal fans trying super hard to look interested in cricket. They'll live tweet matches as well as organize screenings and what not. But only true cricket fans will know the A-Z of cricket slang by heart. Take the test and see how many of these you knew. No cheating!
RELATED: The PSL Fever – High Stakes And Pulsating Emotions
1. Boom Boom
A more aggressive approach where one plays mostly to the ropes and focuses on just hitting as much as possible. It is only used for Shahid Afridi.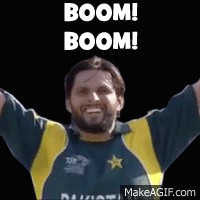 2. Tuk Tuk
A term used for an auto rickshaw in most countries, tuk tuk refers to a more defensive batting strategy where the aim is to take more singles rather than boundaries. This one is affectionately used for Misbah-ul-Haq.
RELATED: Do You Play Sports? These 5 Tips Will Help You Stay Healthy
3. Bachon Wala Catch
An easy catch.
4. Andey Pe Out
A batsman's dismissal for a score of zero. Great when it happens to the other team; sucks when it happens to your own.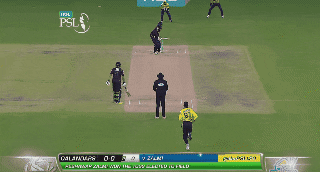 4. Reengtay Huey Jaana
Somebody who is an awful slow runner and just can't do well with singles and doubles.
5. Relu Kattay
A derogatory term for incapable players. Prime Minister Imran Khan used this to refer to some people in the second season of PSL and it went on to become quite a controversy.
6. Hath Main Sorakh
Refers to someone who always misses catches. We all know who that is but let's not name and shame.
7. Shaba Shaba Shaba
A phrase used to get the motivation of your team going and cheer them on, which is always used by Pakistani cricketers.
8. Toe Crushers
Toe crushers is an alternative term for yorker deliveries. This was probably first used in the 90s by cricket commentators for Wasim Akram and Waqas Younis.
9. Yeh Ghoomegi, Yeh Ghoomegi
This is often used to warn the fielders that a swing delivery might be a tricky one to control.
Do you want to share your knowledge of the desi cricketing lexicon? Be our guest!