Why Sandra Oh At The Golden Globes Straight Up Made Us Cry- Twice
Sandra Oh, also known fondly as Christina from Grey's Anatomy, hosted the 76th Annual Golden Globes along with Andy Samberg of SNL and Brooklyn Nine-Nine fame.
Even though the two made an awesome pair and hosted a fun-to-watch ceremony, Oh stole the show with two outstanding moments.
The first was when she took a minute to be real amidst the fun-host duties:
"If I could take this moment here in all honesty, I said yes to the fear of being on this stage tonight because I wanted to be here to look out into this audience and witness this moment of change," she said. "And I'm not fooling myself. I'm not fooling myself. Next year could be different. It probably will be. But right now, this moment is real. Trust me, it is real. Because I see you. All of these faces of change, and now, so will everyone else."
She made this speech in reference to racial inclusion at awards ceremonies which is not always present. But this year, to her, marks a change in that particular discourse.
The second moment was when she won a Golden Globe award for her role in Killing Eve. At the announcement, her ADORABLE dad gave her a standing ovation while looking out at the sea of people in the audience. She went on to thank her parents in Korean in her speech. Asian families everywhere understand this moment of significance and we couldn't help but shed a tear.
Basically, Sandra Oh ruled the Golden Globes this year!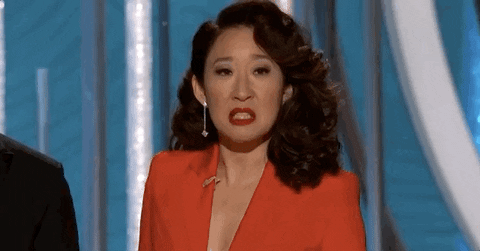 Read: Here's the list of all the winners at the Golden Globes 2019