Here Is How You Can Survive The Yayu Heatwave
Pakistan's weather seems to get hotter by the day. The weather forecast goes above 37 degrees Celsius in Karachi alone. But seems like that's about to change and this isn't good news.
According to the Pakistan Meteorological Department, heavy rains are accepted in parts of Sindh that would only be followed by the temperature rising to 40-42 degree Celsius.
The heatewave is predicted to extend till June 15 because of tropical cyclone Yayu, which is approximately 550kms away from the city. The cyclone has been classed as a very severe cyclonic storm.
While we can't do much in the short-term to divert the situation (in the long run let's look at what is causing global warming and how we can help), here is what we can do to take care of ourselves and others during the latest heatwave in Karachi and other areas in Sindh.
Relax the dress code policy
Just like comedian and drag artist Muhammad Moiz has mentioned, employers should let their employees off the hook until the heatwave is predicted. It can get really hot wearing those formals.
Folks in Karachi we have a heatwave warning till Sunday.

If you're working and are in a senior position, relax the dress code requirements and let your employees/students dress as they seem appropriate. Take a stand for them if you're their line manager/professor.

— Muhammad Moiz (@TMItalks) June 13, 2019
In fact, some of us use motorbikes as our mode of transport and those formal shirts and pants just make life much harder. If we are cussing you, it's on you.
Stay hydrated
Drink lots of fluids is something we have heard over and over again, but seriously this is how you would be able to survive the heat.
Related: Foods You Should Avoid To Survive The Heat
And instead of just drinking water, also drink a lot of coconut water, fresh lime and lassi too. These are natural coolants and refreshing.
Throw some shade
No not the one you would like to, but the one that will keep you cool. Stay indoors or in areas that are under a shade. Stay away from direct sunlight to avoid suffering from a heatstroke. Or carry umbrellas to areas you walk to, after all we have to put them to some use.
On the other hand, if you have guards or laborers working in your vicinity make sure that they are stationed in areas that is covered in shade too.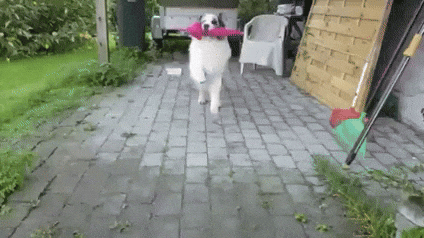 Avoid Crowded Places
The sea breeze that Karachi's coastal areas provide has been cut off by the Yayu almost making the citizens suffocate.
While staying indoors is your best option, try avoiding crowded areas too, such as, bazaars. Too many people equals to a lot of body heat produced in an already humid and hot place, making it harder for everyone to breathe.